Sapling Mushroom Play Set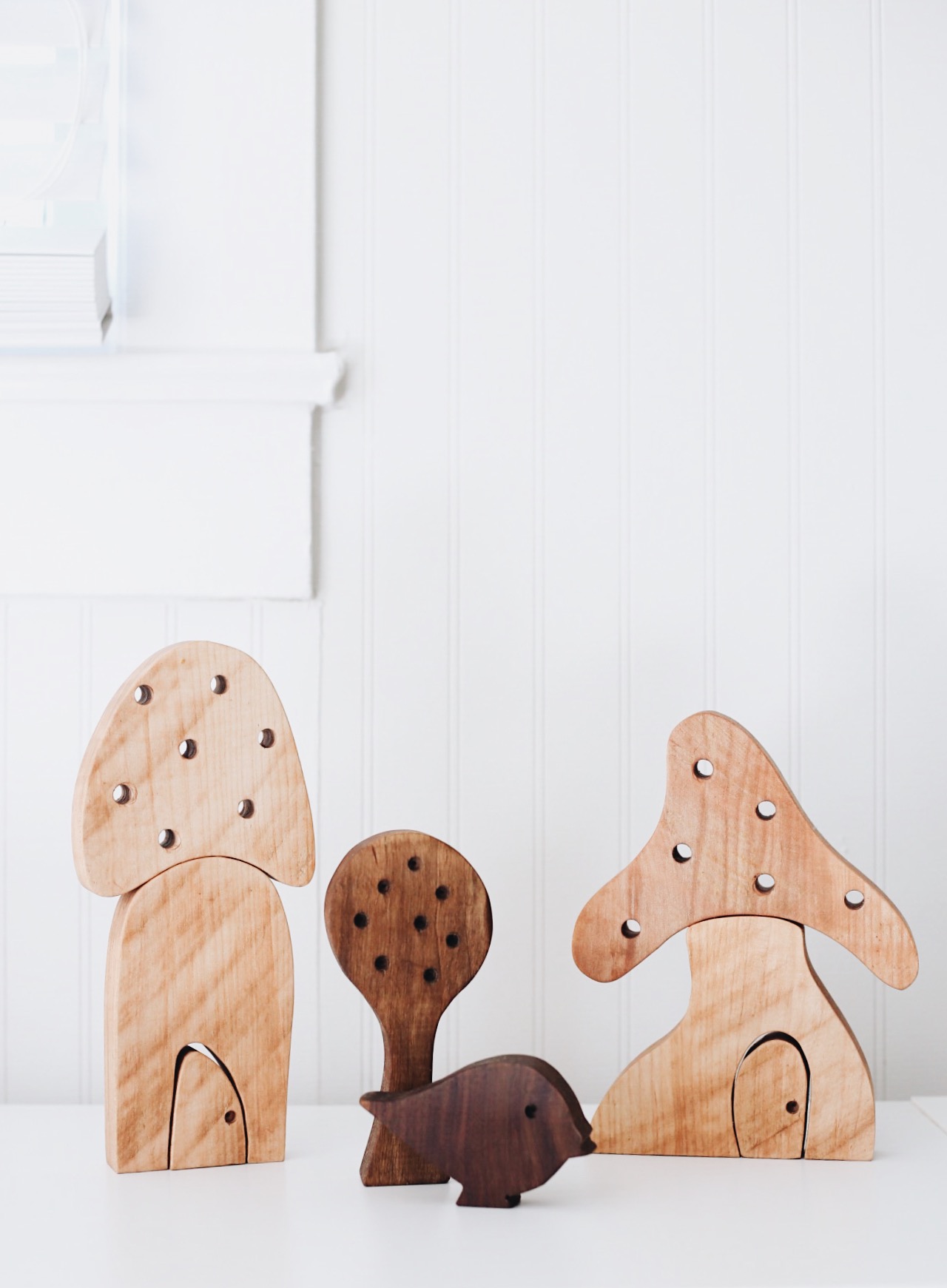 Sapling Mushroom Play Set
Introducing the Sapling Natural Play Mushroom Homes with a little birdie friend. Each home is composed of three handmade pieces for little ones hands to hold + piece together for hours of imaginative play.
Measurements 8" x 6" x 1" (Sold as set of two mushroom homes + bird + tree)
All products are treated with mineral oil + beeswax.
Each Willow + Burl creation is made by hand + may vary slightly in color, size + shape.
* Not recommended for children under five years old, choking hazzard*
sold out